Beginner Kids Jiu Jitsu Classes Enrolling In October
At Factory X in Englewood, our Kids Jiu Jitsu program teaches students the basics of Jiu-Jitsu in a fun, non-sparring environment. We guarantee your child will learn the appropriate moves and techniques of Jiu-Jitsu in a safe atmosphere.
Our world-class instructors are dedicated to your child's success and will do anything to make sure they meet their goals. Kids Jiu Jitsu in Denver will teach your child the life lessons of respect, self-discipline, and hard work. And the best part? You get a piece of mind knowing your child is learning rock solid self-defense moves that will prepare them for anything.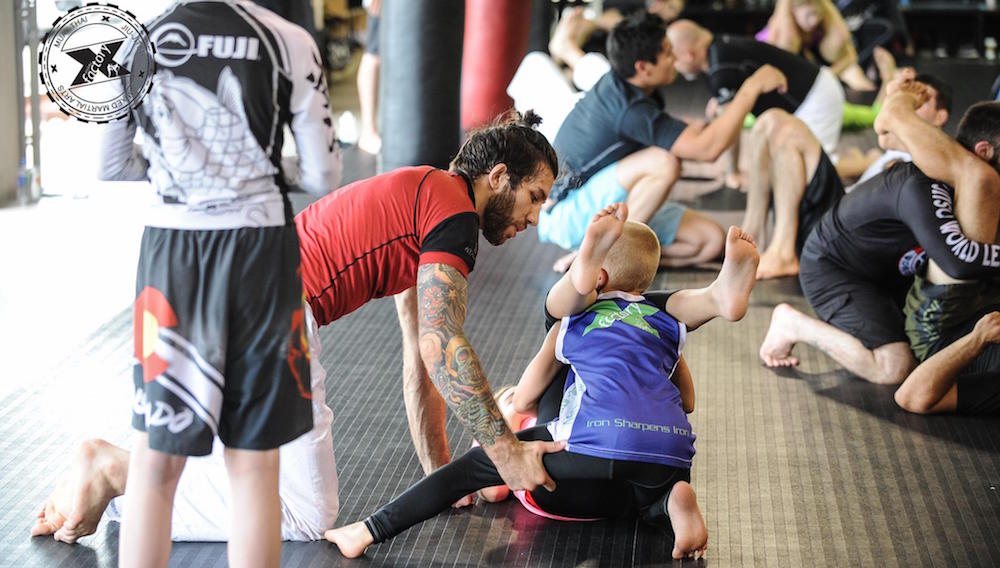 The Perfect Activity for Active Kids
Give your child the opportunity to stand out and shine in a new activity! They will love learning the lightning fast kicks, punches, and jabs that Jiu-Jitsu has to offer. Kids Jiu Jitsu in Denver is for kids of all ages and fitness levels; all are welcome and encouraged to enroll! Your child will feel a part of a close-knit community with new friendships and mentor relationships.
On top of great physical activity and gaining mental toughness, your child will reap tons of other benefits of Kids Jiu Jitsu. Below are just a few:
Improved focus and attention in school
Improved self-confidence and esteem
Improved social skills
Decrease in stress levels
And so much more!
Sign Your Child Up Today!
All you have to do is fill out the short form on the right side of this page to request more information, and we will take care of the rest. We look forward to hearing from you soon and can't wait to start working with your child.