Melt Calories. Get Fit. Have Fun! That's What Our Muay Thai Classes In Denver Is All About!
If you are looking for a new and exciting workout activity, then look no further because Muay Thai in Englewood is your solution. You will not only see quick and lasting physical results, but you will gain mental toughness and vital self defense moves. The benefits of Muay Thai in Englewood will last you a lifetime! So, get ready to be challenged and pushed like never before; we can't guarantee it will be easy, but you will love the results!
Muay Thai or Thai Boxing is the national sport and cultural martial art of Thailand. It was developed several hundreds of years ago as a form of close-combat that utilizes the entire body as a weapon. This physical and mental discipline which includes combat on shins is known as "the art of eight limbs" because it is characterized by the combined use of fists, elbows, knees, shins, being associated with a good physical preparation that makes a full-contact fighter (or anyone who wants to train like one) very efficient.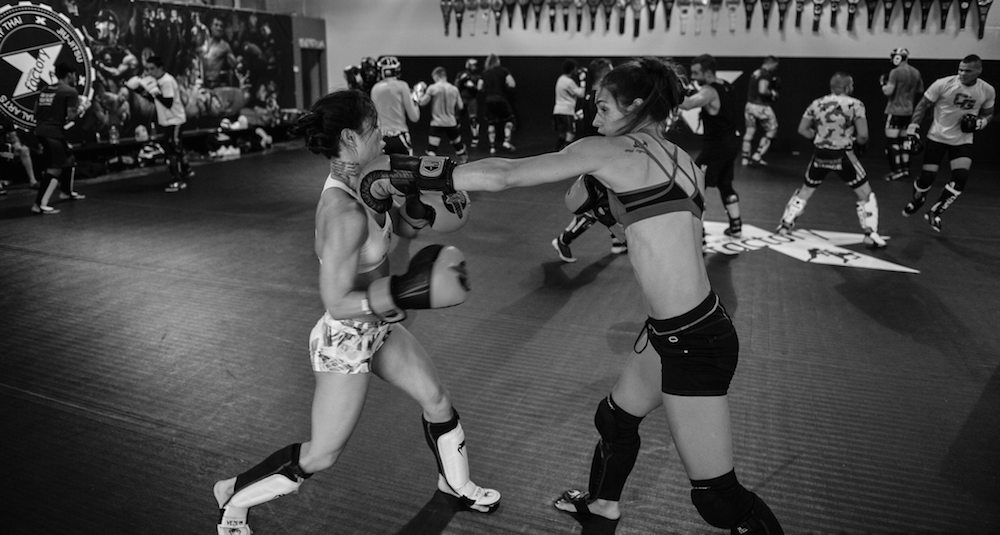 Anyone Can Enroll at Muay Thai in Englewood!
We offer Muay Thai classes for both children and adults, and no prior experience is necessary. Whether you are a Muay Thai pro or have never set foot in a martial arts gym, we have you covered. Each class is designed with each student in mind to ensure the appropriate pace is set. Our highly trained and professional instructors are dedicated to you and your success.
Below are some of the added benefits you will receive at Muay Thai near Denver:
You will learn explosive self defense moves
Increase in self-confidence
Decrease in stress levels
Increase in energy on those slow days
Overall better health and fitness
Sign Up Today!
If you are interested in Muay Thai classes, all you have to do is fill out the short form on the right side of this page to request more information. We look forward to hearing from you and can't wait to get you on the mat!